Our Team
Join Our Team …… Click HERE for more information.
Chris and Vivian Tai, the owners of Computer Adventures – Bits, Bytes & Bots Westchester, have lived with their three children, Alison, Beverly and Dylan in the Westchester county since 1999. Being conscientious parents, Chris and Vivian are constantly looking for ways to enrich their children's educational experiences. They were looking for "fun" technology classes that teach conceptualization, design, creativity and problem-solving. When they did not find what they were looking for, they started their own business that provides the technology education that they were looking for. With their technical and management skills, their passions for technology and children education, and a proven curriculum set, they created Computer Adventures LLC to serve the Westchester county in New York.
---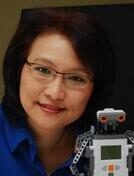 Vivian Tai – Director
Vivian Tai graduated from City College of NY with a bachelor's degree in Electrical Engineering. Since 1989, she worked as a system management engineer. In 2009, she founded Computer Adventures – Bits, Bytes & Bots to serve the Westchester community in New York. She currently writes curriculum and teaches summer camp as well as after-school enrichment classes. She is continuously amazed by the children's capabilities to understand leading-edge technology concepts, when the students are motivated and the material is presented at the appropriate level.
---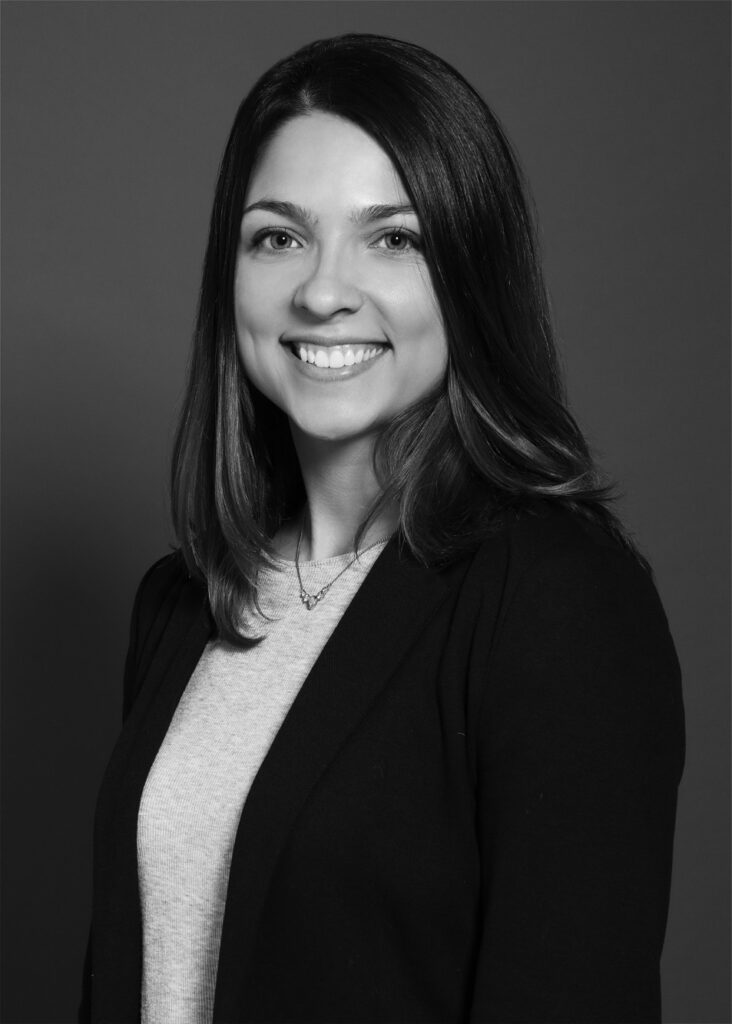 April Polubiec – Hiring Manager
April graduated from Hunter College with a Bachelor's in Psychology and a minor in English and plans on pursuing a Master's in Computational Linguistics. She received training in education at Tulane University where she volunteered in local schools and worked as a home school teacher. She enjoys being a positive role model for children of all ages. In her spare time, she loves to exercise and travel.
---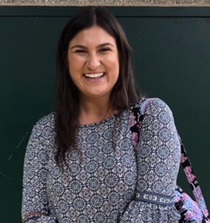 Amanda M.
Amanda has a Bachelor's Degree in Applied Psychology, a double minor in Political Science, and Peace and Justice Studies from Pace University, and has a Masters in Early Childhood Education from Manhattanville College. Currently, she is a preschool teacher working in Westchester. She loves working with children of all ages and when she is not teaching in the classroom, she enjoys seeing family and friends, watching movies, going to Broadway Shows, going to the beach, traveling, and going shopping.
---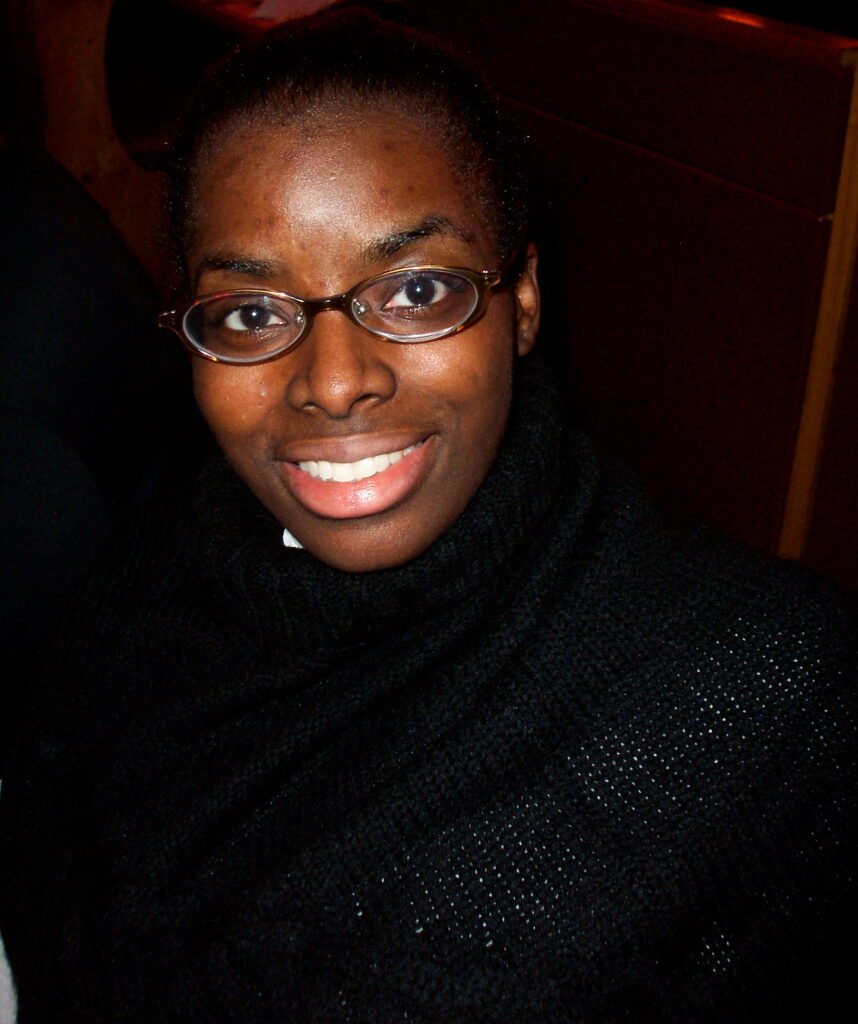 Ade N.
Ade grew up in Westchester most of her life and has lived and worked in many countries around the world. She has several years of experience teaching children and adults and loves the sense of discovery and satisfaction her students feel when learning something new or achieving a goal. She is currently completing her MD/PhD and enjoys spending time with family and volunteering in her community.
---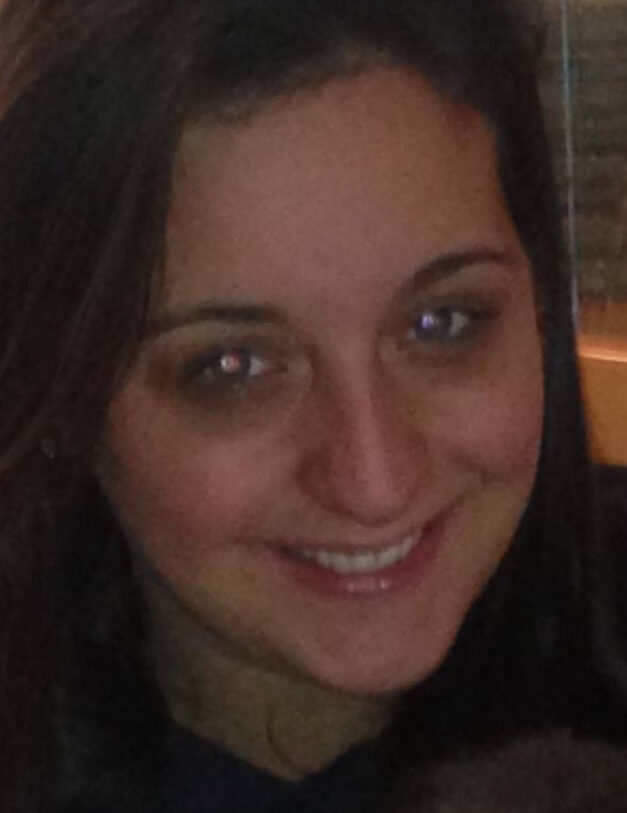 Adela B.
Adela received her Bachelors in Communications with a focus in film from Pace University in Pleasantville. During this time, she learned how to edit short films using Avid and Final Cut Pro. She also has experience with Windows Movie Maker. She is attending Lehman College to receive her Master's Degree. Adela enjoys working with children, teens and young adults in an educational setting. She is passionate about making a difference in their lives. During her spare time, she enjoys spending time with my loved ones, cooking, traveling when possible, reading and exercising.
---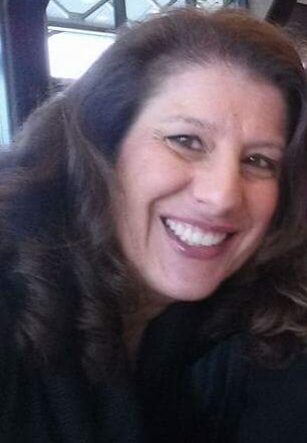 AnnaMaria D.
AnnaMaria currently works as a Teaching Aide at an elementary school in Westchester with students who struggle with math or language giving them one-on-one instruction to help them reach the grade level academics. She enjoys working with children, helping them grow as individuals, and gain confidence in themselves. AnnaMaria's experience includes 18 years working in a Fortune 50 company as a Marketing/Promotions Coordinator. In addition to this, she is also a certified Personal Trainer/LIC as well as a Massage Therapist with a M.S. in Health Sciences in Acupuncture.
---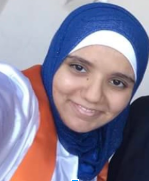 Dalia K.
Dalia graduated from City College of New York with Bachelor of Science in Education & Childhood Education. She chose childhood education as her major because she has always wanted to be a teacher. It has been a passion of hers ever since she was young. She loves working with little children and hopes to inspire children just as her past teachers inspired her to be a teacher.
---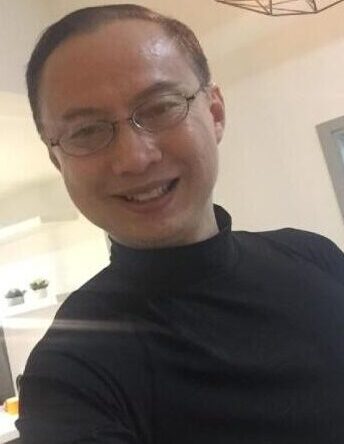 Pang Har – International Robotics Coach
Pang has a unique academic experience in completing both his undergraduate (with a double major in Computer Science & Actuarial Mathematics) and postgraduate (major in Inter-Cultural Studies) both in Malaysia and United States. With this academic background, Pang had traveled through 25 countries across 5 continents throughout the world as a volunteer for various humanitarian projects. He speaks 3 languages and 3 dialects as well.
He had been working with Computer Adventures in the last few years and has an exceptional passion for Robotics. He is also consulting for an international aid project which serves more than ten million most needy children every year around the world. Pang has a calling to bring the latest computer technology to all children and is fully committed to start the project in Malaysia now.
---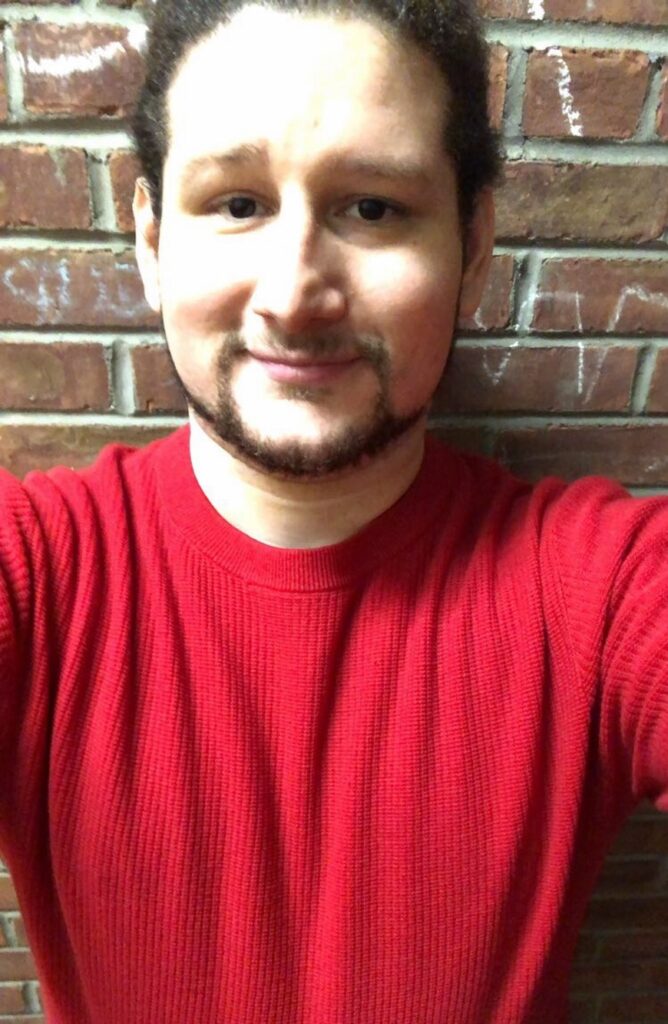 Frank Cortalano – Operations Manager
Frank graduated from Concordia College of New York with a Bachelor's Degree in Music. He has been working with children of all ages since 2012. Since starting at Computer Adventures in 2014, he has helped design and develop the curriculum for the entire Minecraft program as well as other classes that we offer. Frank is currently an instructor for after school enrichment and our summer camp programs. He greatly enjoys working with children, parents and instructors to help guide all students in learning and developing new and useful skills through the use of technology.
---
Daniel L.
Daniel is a media integrator, educator, and music technology teacher. He is certified as a Technology Integration Specialist, with a Masters in Technology in Education. Currently, Dan works at a high school in Westchester. He was Theater and Media Director for the UN School in NYC, and formerly taught technology at The Ross School in East Hampton.
---
Natalia P.
Natalia is a teacher and tutor of Mathematics and Computer Science with experience teaching at all levels in K-12 in Westchester. Her background is in management consulting and project management for global companies in finance and retail. Her favorite subjects are Calculus and Statistics. She is skilled in working with students of various learning needs. Natalie enjoys teaching young students how to work as a team and design games together. She has experience with Code.org, Scratch, and programming in Python and JavaScript.
---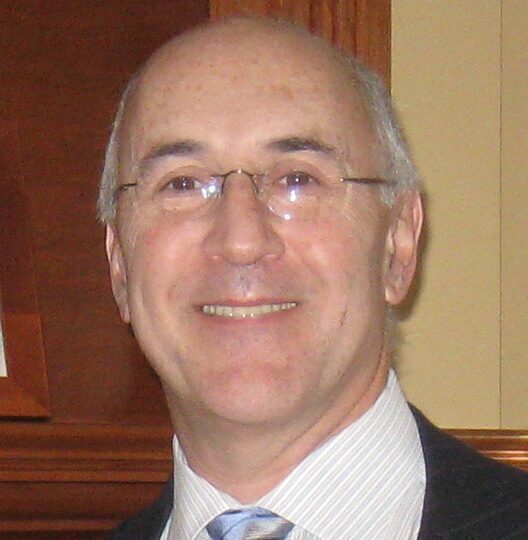 Norman F.
With a Degree in Computer Systems, Norman has been a Sr. Application Development manager for a fortune 20 company for 26 years and has been teaching with Computer Adventures for 5 years. He has also taught programming courses at Mercy College as well as Adult Ed. He has more than forty years' experience in programming, analysis, design and management. Norman loves kids and has a laid-back teaching style that have repeat students asking for his classes.
---
Saumik M.
Saumik is a young aspiring student in pursuit of achieving his goals of fulfilling this company's mission statement by helping students learn to utilize a computer to its fullest potential. Through the use of multiple programs and a good attitude, he helps students learn to type, create word documents and play fun educational games online while also receiving prizes. He looks forward to teaching a classroom full of young individuals on how to achieve the goals they have while using their computer to type.
---
Amy S.
Amy is a certified elementary school teacher with a MSEd in special education. She currently works as a preschool teacher in Connecticut. Amy has been working for Computer Adventures – Bits, Bytes & Bots since 2010. Her specialty is in WeDo robots, as well as movie making. Amy designed the curriculum for WeDo Robots for Computer Adventures – Bits, Bytes & Bots Westchester. Amy really enjoys working with younger children, especially as they learn and discover the relationships between Legos and computers!
---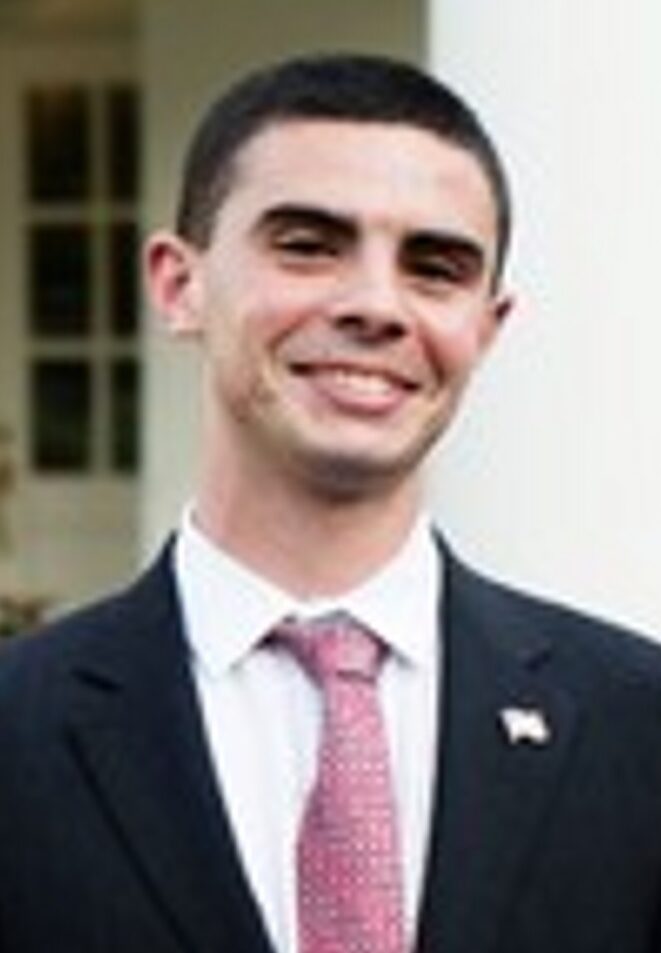 Ricky H.
Growing up, Ricky was always interested in computers and video games, and began to learn programming and computer science as a freshman in high school. He graduated from Pace University with a Computer Science degree, focusing on cyber security. He is also very involved on campus as the captain of the Men's NCAA DII Cross Country Team, a Computer Science and Math tutor on campus, and Relay For Life Co-Chair in the Colleges Against Cancer club. Ricky also loves developing software and has created several apps, including a virtual reality game designed for Alzheimers.
---